Mercedes' first front row sweep of the 2022 Formula 1 season has been saved after Lewis Hamilton and other drivers under investigation escaped a penalty for a start violation which the FIA has put down to the small Interlagos grid boxes.
Hamilton, Zhou Guanyu of Alfa Romeo and McLaren's Daniel Ricciardo spent the sprint race and the hours afterwards under the threat of a penalty for being incorrectly positioned at the start, which the FIA said it would assess after the race.
Before the stewards made their verdict, Mercedes' trackside engineering director Andrew Shovlin told Sky Sports Hamilton had lined up 'conservatively', appearing confident his driver had started correctly.
This was backed up by the same channel's pundit Karun Chandhok who used onboard footage to show Hamilton behind the all important yellow line which drivers cannot be ahead of in the grid box.
Having investigated, and even made measurements on the grid, the FIA has deemed that the drivers were not at fault.
The statement from the stewards read: "The stewards reviewed the start sequence, as it was observed that multiple cars were potentially out of their grid box in violation of Article 8.6.1.a) of the FIA International Sporting Code, being either to the left or right of the grid box.
"Having reviewed all available angles of video, and making measurements on the grid, the stewards noted that the grid boxes were slightly smaller than usual and that the drivers' visibility makes compliance extremely difficult and that no driver was in a position that gained any advantage.
"The stewards are therefore satisfied to take no further action."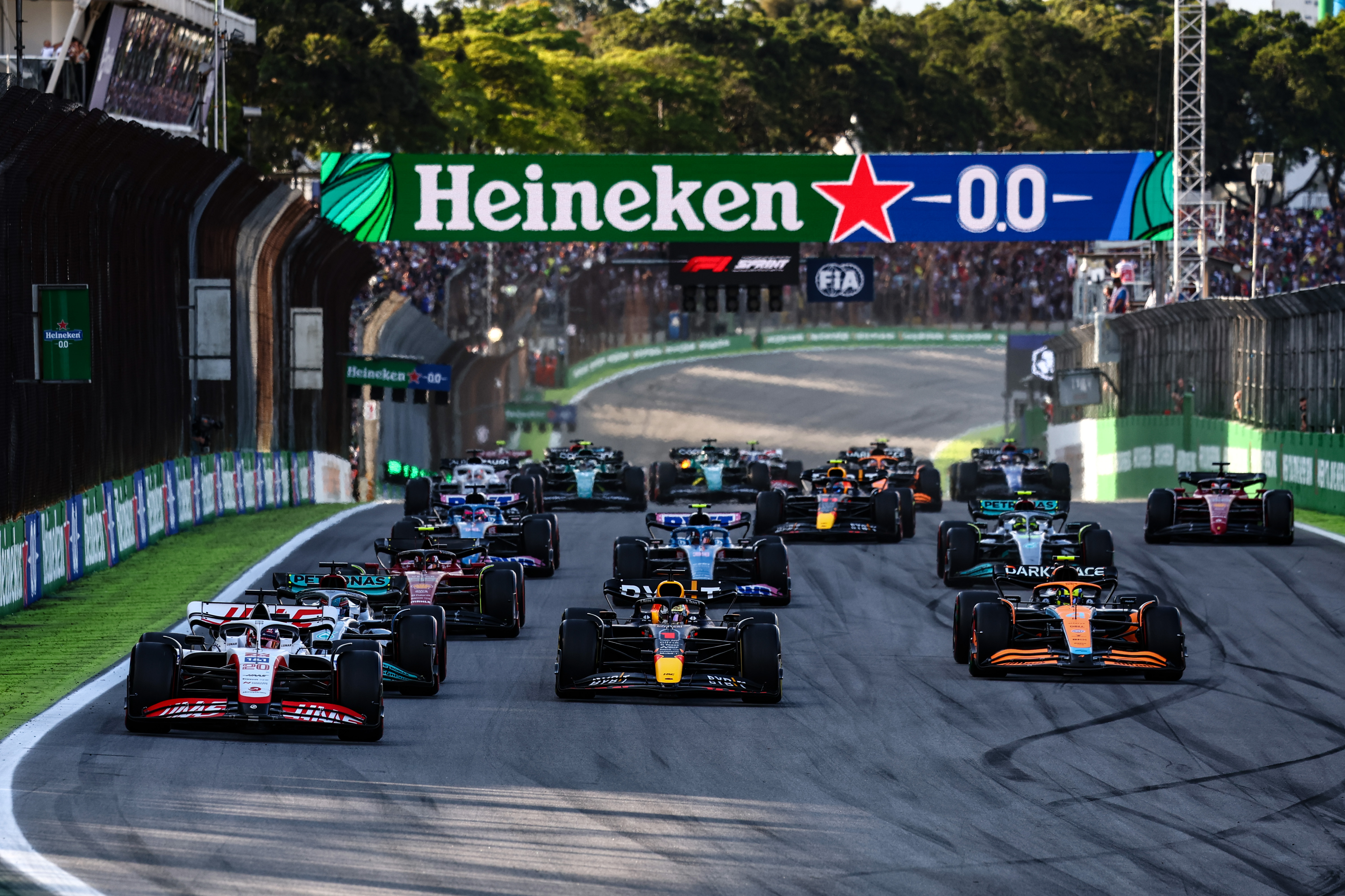 George Russell took Mercedes' first win of the season on Saturday – albeit in the sprint race – and Hamilton came home third behind Carlos Sainz.
But this was due to become a Russell-Hamilton front row because of second-place sprint finisher Sainz's five-place grid penalty for engine component changes, which he'll take ahead of tomorrow's main race.
That meant the result of the investigation could have impacted Hamilton's starting spot but he is now free to line up ahead of Max Verstappen and Sergio Perez.
Ricciardo and Zhou finished the sprint 11th and 13th respectively.
Thank you for your feedback!
What did you think of this story?