Commonly used as an abbreviation for Switch
Donkey Kong isn't the only thing Nintendo has filed a trademark for recently. As spotted on ResetEra, the Japanese company recently applied for to trademark 'NSW' in Europe. VGC points out how this is commonly used as the abbreviation for Switch.
While there's some speculation from fans it could be a new approach to Switch marketing or even signs of a new system, a more likely scenario could be Nintendo is simply aiming to protect its IP – allowing it to take legal action against products possibly using the 'NSW' (instead of 'Switch') that are unauthorised.
The category it's filed under is Goods and Services – specifically referencing "electronic game programs" and "video game".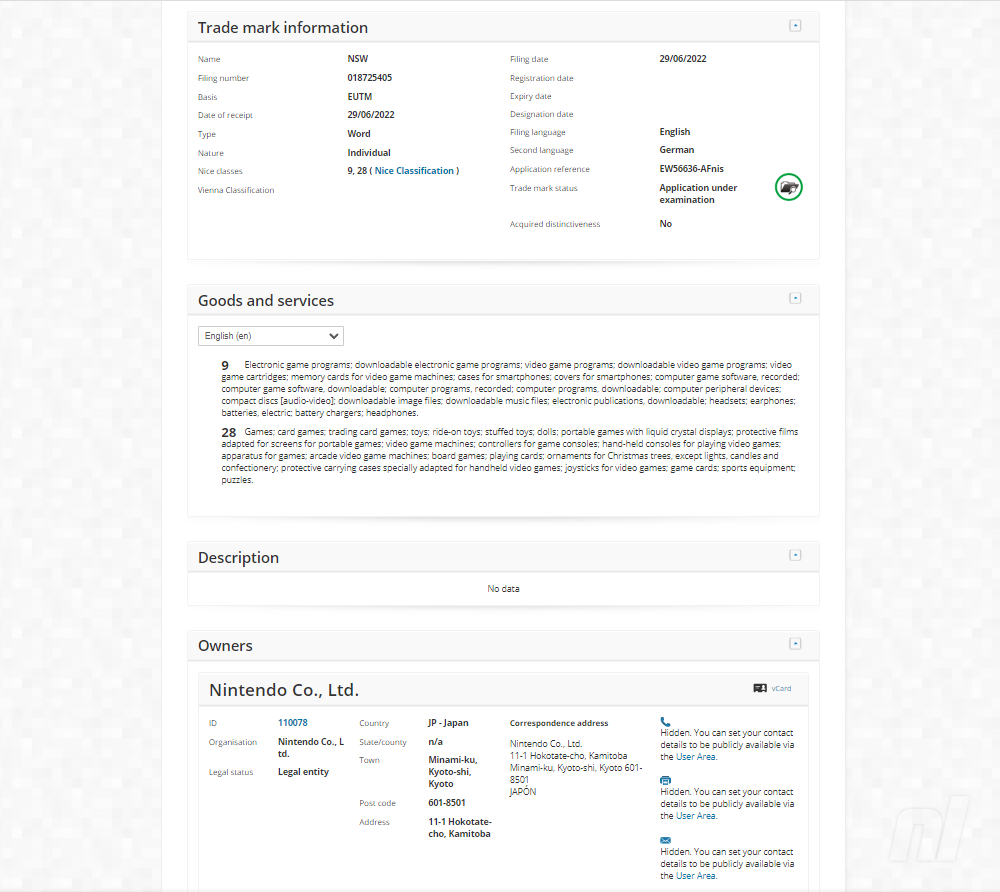 As mentioned, Nintendo last week Nintendo filed a "new" trademark for the Donkey Kong series. This was a bit different being an "update" – with the mention of "downloadable programs for portable and electronic consoles". You can read more below:
What do you think Nintendo might be planning for the word 'NSW'? Think it could be for something else? Leave your own thoughts down in the comments.
[source resetera.com, via videogameschronicle.com]