Edward Whitaker (racingpost.com/photos)
" title="The group of senior figures said in a statement there was "an appetite for fundamental change""
class="js-imageLoader"
data-at-xn="https://www.rp-assets.com/images/news/2020/04/05/77667-medium.jpeg" data-br-n="https://www.rp-assets.com/images/news/2020/04/05/77667-medium.jpeg"
data-br-m="https://www.rp-assets.com/images/news/2020/04/05/77667-large.jpeg" data-br-w="https://www.rp-assets.com/images/news/2020/04/05/77667-large.jpeg"
data-br-xw="https://www.rp-assets.com/images/news/2020/04/05/77667-large.jpeg" onclick="return false;">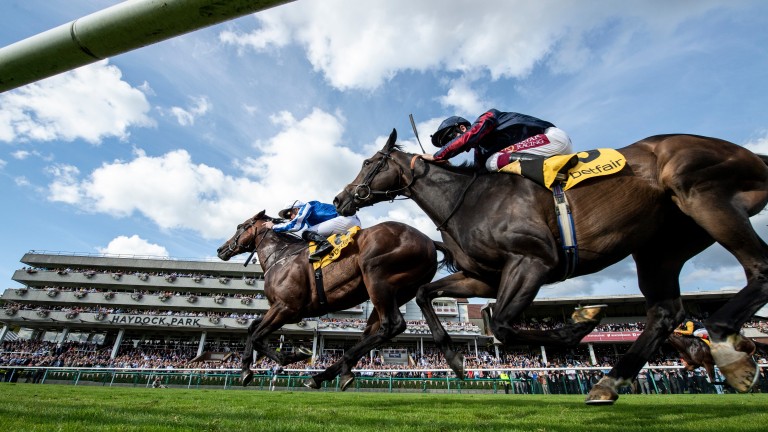 The group of senior figures said in a statement there was "an appetite for fundamental change"
Edward Whitaker (racingpost.com/photos)
By Bill Barber, Industry editor
Radical changes to British racing could be on the way after the sport's leadership spoke of the need for "significant innovation in the way that racing is presented" following two days of strategy talks which ended on Wednesday evening.
The group of senior figures said in a statement there was "an appetite for fundamental change" to the way in which racing is "structured, presented and promoted" from 2024.
In the shorter term they also agreed to develop a package of measures to improve the competitiveness of the sport next year.
However, while there was unanimity about the need for changes to enable long-term improvements, no detailed proposals were announced.
A statement released following the summit read: "An extremely positive meeting has been held where there was a shared acceptance of the challenges facing the sport and agreement of the need to work together to fix them. The industry leaders present were unanimous on the need for serious and radical changes to make long-term improvements to the industry.
"The result is an agreement on areas of focus for a strategy which will be developed in the coming months, underpinned by all parties agreeing to share data to inform decision making, with the aim of building a sustainable model for British racing and identifying areas for growth."
The statement stopped short of detailing what measures were being considered for 2023, although areas of attention will include the race programme, scheduling and timing, alongside extending initiatives such as flexible race-programming.
It said: "There was also an agreement that action is required to begin to address competitiveness in the short term, and a package of measures will be developed with this objective."
"
title="Joe Saumarez Smith: chair of the BHA"
class="js-imageLoader"
data-at-xn="https://www.rp-assets.com/images/news/2022/05/31/110488-medium.jpeg" data-br-n="https://www.rp-assets.com/images/news/2022/05/31/110488-medium.jpeg"
data-br-m="https://www.rp-assets.com/images/news/2022/05/31/110488-large.jpeg" data-br-w="https://www.rp-assets.com/images/news/2022/05/31/110488-large.jpeg"
data-br-xw="https://www.rp-assets.com/images/news/2022/05/31/110488-large.jpeg" onclick="return false;">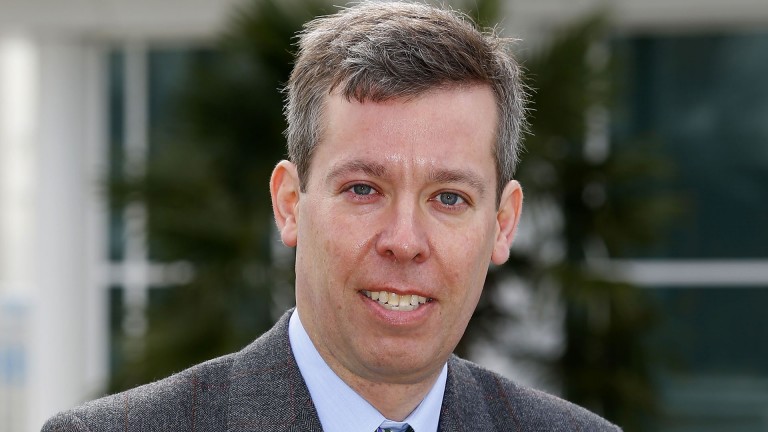 Joe Saumarez Smith: chair of the BHA
In the longer term the group said the sport's strategy should include a focus on "significant innovation" in the way that racing is presented, "in particular our best races", with the aim of improving competitiveness and growing attendances, ownership and the supply of horses.
Other areas of focus would include better use of data, improving the ownership experience and the welfare of horses and participants.
Representatives of the BHA, Great British Racing (GBR), Thoroughbred Group (TG), Racecourse Association (RCA) and racecourses had met at Arundel House in London for two days of talks in the hope of determining the future direction of the sport.
They also heard a presentation from former British Horseracing Board chairman Peter Savill – who had led a group of senior industry figures who during the summer produced their own set of proposals for improving competitiveness and field sizes – as well as considering other submissions.
The talks were set against a backdrop of mounting concerns for the industry including internationally uncompetitive prize-money, a drain of equine talent abroad, soaring costs for businesses and declining field sizes and attendances.
There has been criticism of a lack of urgency in tackling those issues, especially following the controversial shelving of proposals earlier this year to reduce the number of races in the 2023 programme, but in the run-up to the talks the sport was warned not to expect a fully formed plan for the years ahead.
Further rounds of consultations are planned, with "ongoing discussions" set to take place with the wider racing industry as well as the betting and broadcasting industries, Levy Board and Racing Foundation.
It is hoped changes to the governance structure of British racing will be agreed in October to underpin the development of an industry strategy led by the BHA.
The BHA created a new strategy and change department earlier this year with responsibility for the development of industry strategy, programme management and planning and project delivery.
Areas of focus will include, but not be limited to: 
the organisation of the racing product, including the fixture list and race programme
presentation and promotion of the sport's most high-profile events
ensuring that the sport's promotional functions are properly structured and resourced
using data to better understand customer needs and to ensure industry decisions are based on evidence
working with betting operators, broadcasters and other partners to optimise growth
improving the owner experience and encouraging greater investment in ownership, in particular through affordable investment 
continued focus on equine welfare
investment in our people and recruitment, welfare, development and retention of staff and diversity and inclusion
integrity and regulation  
environmental sustainability  
---
List of attendees over the two days
BHA/GBR
Julie Harrington: BHA chief executive
David Jones: BHA senior independent director
Ruth Quinn: BHA director of international racing and racing development
Joe Saumarez Smith: BHA chair
Rod Street: GBR chief executive
Richard Wayman: BHA chief operating officer 
Racecourses
David Armstrong: RCA chief executive
Ilona Barnett: RCA board member/managing director Stratford racecourse, representing small independent racecourses
Martin Cruddace: Arena Racing Company chief executive
William Derby: York racecourse chief executive, representing large independent racecourses
Jonjo Sanderson: RCA board member/Wetherby racecourse chief executive, representing small independent racecourses
Nevin Truesdale: Jockey Club chief executive
Wilf Walsh: RCA chair
Thoroughbred Group
Paul Johnson: National Trainers Federation chief executive
Charlie Liverton: Racehorse Owners Association (ROA) chief executive
George McGrath: National Association of Racing Staff chief executive
Ian McMahon: Professional Jockeys Association chief executive
Charlie Parker: TG chair and ROA president
Claire Sheppard: Thoroughbred Breeders Association chief executive
The session was facilitated by the BHA's director of strategy and change Alison Enticknap, alongside consultant Alan Switzer.
---
Read more:
British racing's leaders convene for crucial two-day industry strategy meeting (£)
How influential figures in racing and betting have framed the strategy summit
What issues will British racing's leaders be examining in the two-day summit? (£)
---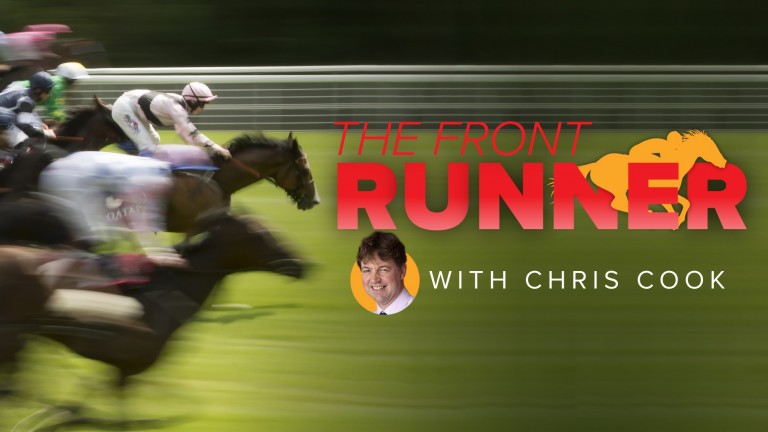 The Front Runner is our latest email newsletter available exclusively to Members' Club Ultimate subscribers. Chris Cook, a four-time Racing Reporter of the Year award winner, provides his take on the day's biggest stories and tips for the upcoming racing every morning from Monday to Friday. Not a Members' Club Ultimate subscriber? Click here to join today and also receive our Ultimate Daily emails plus our full range of fantastic website and newspaper content
---